Warehouse

Services.

Newgistics Freight Storage and Warehousing Services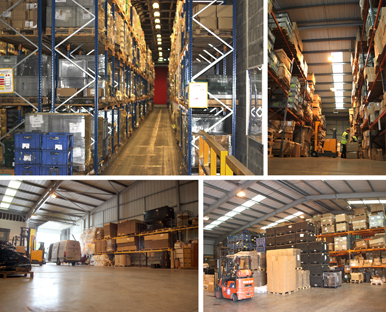 All successful freight forwarding companies need to be experts at timed distributions. This only works if your warehousing is accessible, efficient and seamlessly reliable. At Newgistics, we have developed our warehousing strategy to such an extent that we can now offer this as a value added stand-alone service. Backed up by 15,000 sq feet of state-of-the-art warehouse facilities run by our own dedicated storage professionals, Newgistics is able to tailor bespoke packages to suit individual needs.
Contact us today to discuss your specific requirements and discover why we are the most comprehensive bespoke freight fulfillment service in the region.