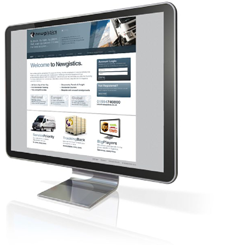 Following months of consultation, our full service customer web interface is now up and running. Our website offers all the services you should ever need to send parcels or frieght, both domestically and internationally. Now, with the recent addition of executive transfer facilities to our fleet, we really can claim to cater for all needs!
As ever, we continue to offer the highest levels of customer support as you have come to expect from Newgistics, with the added benefit of now being able to streamline your logistics needs using our high speed automated interface. You can book, price and track your deliveries from wherever you happen to be in the world, just as long as you have a computer connection, via our easy-to-use customer login area.
Of course if your requirements are somewhat more complex, we will be only too happy to help create a bespoke arrangement to meet your exact needs. This may include utilising one of our extended services such as warehousing and stock control, to luxury executive transfers. Call us today and learn how Newgistics can benefit your business and domestic requirements.
Jon, Sue and the team.